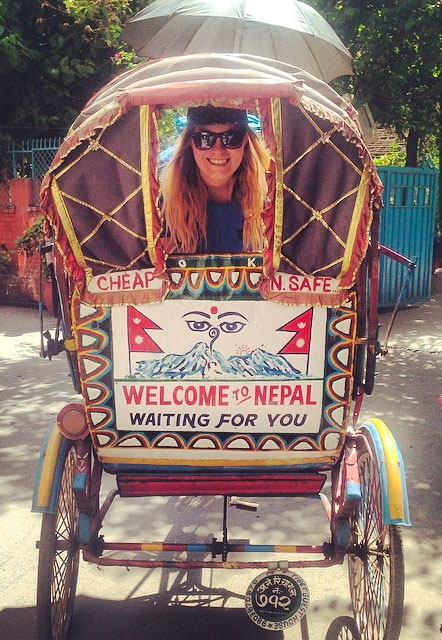 About the BA in Asian Studies
Asian Studies is a vibrant community of students, scholars, and faculty committed to a deep understanding of the peoples, politics, history, and languages of Asia. Through the rigorous study of languages, societal structures, and culture, students form a basis for understanding global issues and their impact within a region of Asia—Asia Pacific, China, Japan, Korea, Russia, South Asia, and Southeast Asia.
In this major, students gain descriptive, analytical, and methodological tools to help understand a region and culture of Asia. Coursework in our major and minor is grounded in language; students gain or expand on their proficiency in one of the Asian languages taught at the U—Cambodian, Chinese, Hindi-Urdu, Japanese, Korean, Russian, Samoan, Vietnamese. Alongside language, students select Asia focused classes from across campus. This interdisciplinary approach allows students the flexibility to pair their study with pre-health courses, a minor or second major, and exciting co-curricular activities related to their academic and career goals.

VIEW THE Asia STUDIES MAJOR MAP Hear From Our Alumni
Benefits of this Major
A background in Asian Studies is becoming increasingly crucial to many fields including business, education, healthcare, non-profits, and international affairs. Utah, like the rest of the United States has become a multilingual and multicultural society that is increasingly integrated with the rest of the world. Our students benefit from this diversity and are uniquely poised to pair classroom learning with experiences in the community.
Beyond working directly with local communities, students are able to practice their critical language and cultural skills through first-hand experience studying abroad, interning in a related field, or developing a research project. Students also benefit from the resources of the Asia Center, the leading center for Asian Studies in the region. Ultimately, a graduate of Asian Studies will leave the U prepared to effectively interact with diverse populations, understand cultures, backgrounds, and languages, and provide valuable contributions to their communities.


Skills You Will Develop
Cultural awareness and sensitivity
Asian language competency
Effective research and presentation skills
Critical thinking and problem solving
Ability to work with diverse populations
Effective written and oral communication skills
Analysis of ideas and yheories
Translating and interpreting
Effective adaptation skills
Possible Career Paths
One of the wonderful things about majoring in such a flexible program is that
you can do almost anything with it
. One of the hardest things about such a flexible program is that you can do almost anything with it. We have graduates in fields from graphic design and film to law and business to non-profits and health professions. The point is to leave the U being able to articulate the skills you gained, no matter what your degree is. The advantage to International and Area Studies is that they are unique, and you will have needed language and cultural skills that apply to every kind of environment.
Global Health
Government/Politics
Public Administration
Tourism and Travel Industry
International Sales/Business
Museums/Libraries/Public History
Medical Administration/Research
Education/Language Services
Non-profits/Advocacy
International Law
Banking/Finance
Foreign Service